Welcome to UJ! We understand that registration can be overwhelming, but here are a few steps to guide you.
How to Register?
Go to the registration page on the UJ website: https://www.uj.ac.za/studyatUJ/Pages/Registration.aspx
Scroll down to an image: Steps to register online.
Just below that is a video which you could watch: Registration information video, which explains the online registration process.
Refer to the image below for guidance.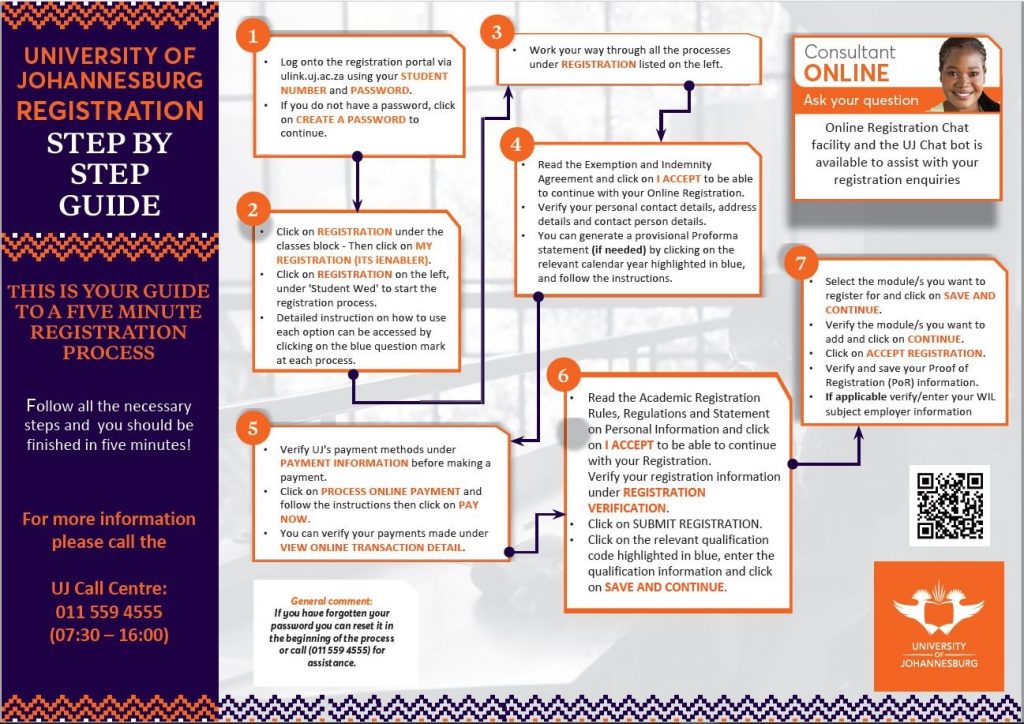 ---
To learn more about Registration at UJ, please follow this link.